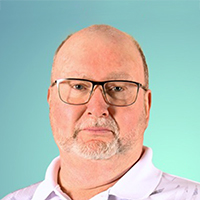 Alden Barty
Trustee
First, I am proud to say, I come from a long standing Chapleau Cree First Nation Families of MacoWatch (McWatch) and Pirie. My wife, Lynn and I raised our family in Chapleau. Our daughter Sonia lives with her family in Midland Ontario and son John resides with his family in Cochrane, Alberta and we moved from Chapleau in 2005 and currently reside in Midland, Ontario. So far retirement has been great.
 My goal is to have the CCFN Trust Fund be meaningful and prosper in way to change people lives.  I will support Projects related to improving CCFN Statement of Claim as our position will continue to be challenged on many fronts.
 Thank you to the past and present Trustees for their forward thinking and paving a path forward for us to follow.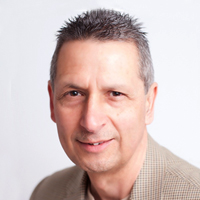 Brian Ritchie
Trustee
Brian Ritchie holds a Bachelor of Engineering and an MBA. He is the Founder and CEO of the Indigenous Conversational Intelligence company kama.ai. He is the lead inventor of the company's patented "Designed Emotional Intelligence" solution and his company's mission is to create the most contextually and emotionally aware Virtual Assistants and deploy them in the service of humanity.
He is an Off-Reserve member of Chapleau Cree First Nation and he serves as a director of several Indigenous business development corporations on behalf of Chapleau Cree. Brian is also on the board of Kerry's Place, the largest Ontario Autism agency, and on the Advisory Board of the Ted Rogers School of Management MBA Program.
Sandra Ruffo
Trustee
Hello everyone, let me tell you a little about myself … I am a Chapleau Cree band member. I have lived here at Fox Lake reserve for 30 years.  This is my home and I am very proud of my community.  I am currently working for our first nation as an Indigenous Student Support Worker. I have held this position for many years and I love it.  I have been married to my husband Tony for 39 years. Together we have raised 4 wonderful children and have been blessed with 4 grandchildren.  I'm excited for this new adventure.
Leaving everyone with good thoughts.